Executive Vice President and General Counsel, TN Bankers Association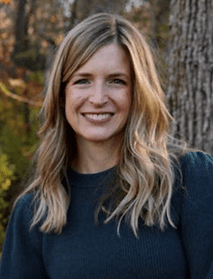 General Session: TBI Resource Center Update:
General Session: TBI Resource Center Update:
Amy Heaslet is executive vice president and general counsel of the Tennessee Bankers Association in Nashville. She joined the TBA in 2009 as associate counsel and was promoted to executive vice president and general counsel in 2017. She oversees the association's legal and government relations department, including the association's legislative programs on both the state and national levels. She provides regulatory information to TBA member banks and assists bank attorneys with legal questions and problems related to the financial industry. Prior to joining the TBA, Heaslet spent four years as an attorney for the state of Tennessee working at the Department of Human Services and then the Department of Commerce and Insurance. She graduated summa cum laude from the Honors College of Missouri State University, Springfield, with a BS in finance and minor in international marketing. She received her JD degree from the University of Memphis School of Law in 2005, where she was a member of the Moot Court Board. Heaslet is a member of the Tennessee and Nashville Bar associations, and previously served on the board of the Tennessee Lobbyists Association and as chair of the association.